Arthritis Doctor in Chicago, IL
Arthritis Doctor in Chicago, IL
Arthritis Doctor in Chicago, IL
According to the Centers for Disease Control and Prevention (CDC), approximately 58.5 million adults have been diagnosed with arthritis in the United States. This means that 
1 in 4 US adults
 suffer from this debilitating disorder. Arthritis can be limiting and painful, but the good news is there are viable options—aside from risky surgeries and medication—that can help you manage your joint disease. Regenerative techniques such as stem cell therapy can help heal your tissues, reduce inflammation, and make it possible for you to avoid surgery. At GIOSTAR Chicago, we offer high-quality regenerative therapies for arthritis, so you can reach your best health using a minimally-invasive approach.
Sign Up for a Free Consultation
To Learn More About Arthritis Pain Treatment Options, Fill Out the Contact Form and Connect with a Arthritis Pain Specialist at GIOSTAR Chicago Today.
Regenerative Treatments for Arthritis
Regenerative medicine works by encouraging the growth of new cells and bringing natural healing factors to the affected areas. When you opt for regenerative medical techniques, you give your body a chance to optimize its internal healing mechanisms so you can heal through a more natural route – as opposed to anti-inflammatory drugs, pain medications, and invasive surgery.
Stem cell therapy is an effective regenerative technique that is commonly used to target arthritis
Recent research shows that clinical trials regarding stem cell therapy for arthritis are very promising and largely positive. This may be the case because stem cells have potent anti-inflammatory and regenerative properties.
The research supports that when stem cell therapy is used for osteoarthritis it can:
Improve joint function
Reduce pain levels
Improve the overall quality of life for the patient
A Chicago arthritis doctor can assess you and inform you if stem cell therapy is best for you based on your personal medical history. If you have questions about how much stem cell therapy costs and how long stem cell therapy recovery is, you can read the answers here.
PRP therapy is another regenerative technique that is being studied in detail. A compelling study published in the Journal Stem Cell Research and Therapy states that PRP is effective and safe, and it can enhance the benefits of stem cell therapy.
Sign Up for a Free Consultation
To Learn More About Arthritis Pain Treatment Options, Fill Out the Contact Form and Connect with a Arthritis Pain Specialist at GIOSTAR Chicago Today.
Looking for a No-Surgery Arthritis Chicago Doctor? Look No Further
When you visit your doctor looking for arthritis treatment, they can be quick to offer you invasive surgical interventions that will only work as temporary solutions. However, these are usually not the best option out there because of the negative side effects they can cause.
If you're looking for a minimally invasive technique to help manage your arthritis, you need to connect with the right medical professionals. A stem cell therapy and PRP and knee arthritis Chicago area doctor will assess you thoroughly to best determine what the root cause of your
arthritis is.
Once you have been assessed, they will guide you on the best regenerative technique for your body. Both stem cell therapy and PRP therapy are viable options to help you manage your discomfort.
Learn more about the GIOSTAR Chicago approach to helping patients who are suffering from arthritis here.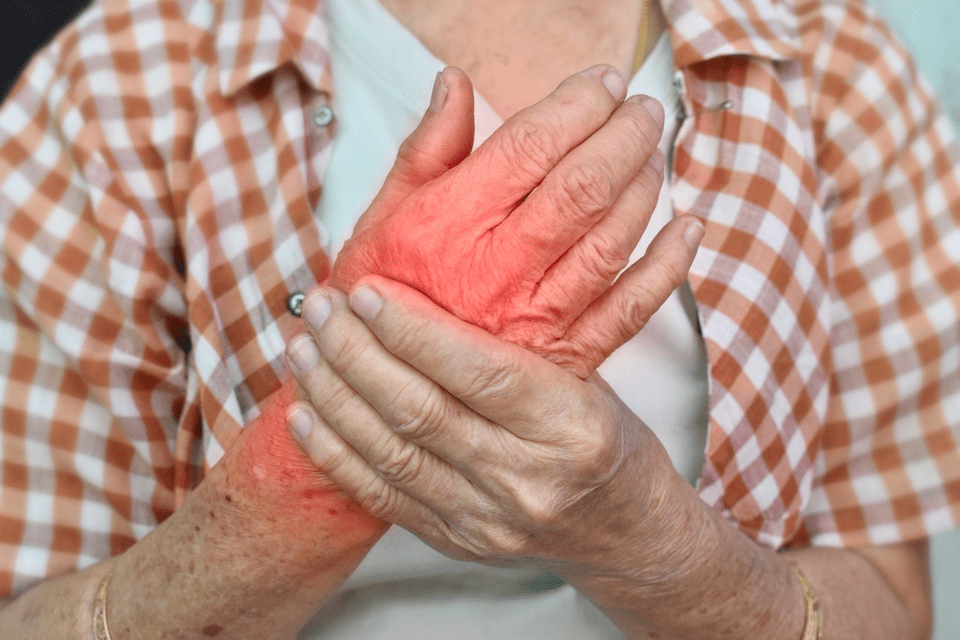 Contact GIOSTAR Chicago Today to Start Your Regenerative Therapy for Arthritis
At GIOSTAR Chicago, we pride ourselves on our customized patient care and over 20 years of extensive research in regenerative medicine. All our techniques are backed by substantial research, and we have the latest technology and methods to administer your therapy effectively and precisely.
Get in touch with us today to start your stem cell therapy and PRP therapy for arthritis today.
Struggling with Pain from Arthritis? Sign Up for the Free Ebook, 5 Ways to Reduce Your Arthritis Pain Today: No Anti-Inflammatories Needed
According to the CDC, a whopping 24% of all adults, or 58.5 million people, have arthritis in the United States. If you're dealing with inflammations and joint pains, you might be one of those people suffering. Today, you can sign up for our free ebook guide that teaches you some methods that we're using to help our patients ease their arthritic pains – with no anti-inflammatories needed. Take advantage of the free guide and start combatting your arthritis today.